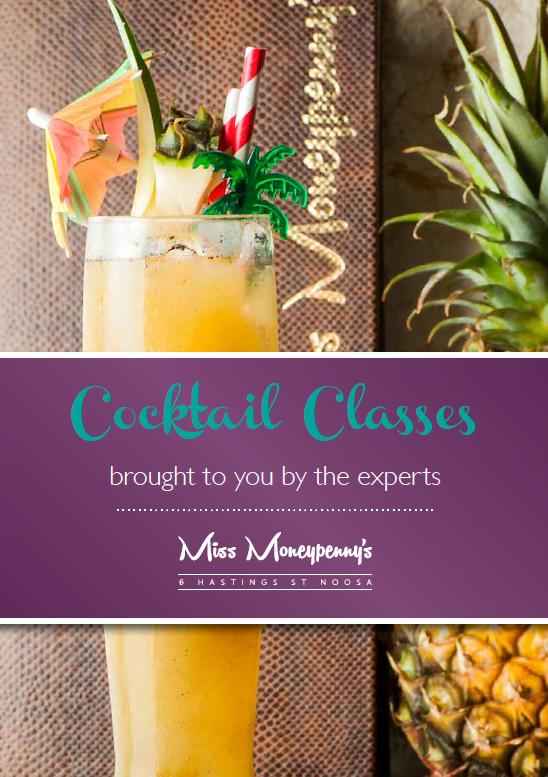 Learning a new skill has never been such fun!
Have you ever wanted to impress by throwing together an elegant cocktail at the drop of a hat?
Now here's your chance to master the craft of mixology with your friends at one of our private classes.
Ben Walsh, multi-award winning international mixologist and owner of Miss Moneypenny's, offers this unique opportunity to delve into the wonderful world of cocktails.
Enjoy learning the tricks of the trade, understand the science of the spirits, and delve into the history and stories behind some of the world's most famous cocktails.
Our classes are the perfect point-of-different for any hen night, gathering, birthday or corporate function.
To check availability or make a booking please call (07) 5474 9999, or complete the enquiry form.